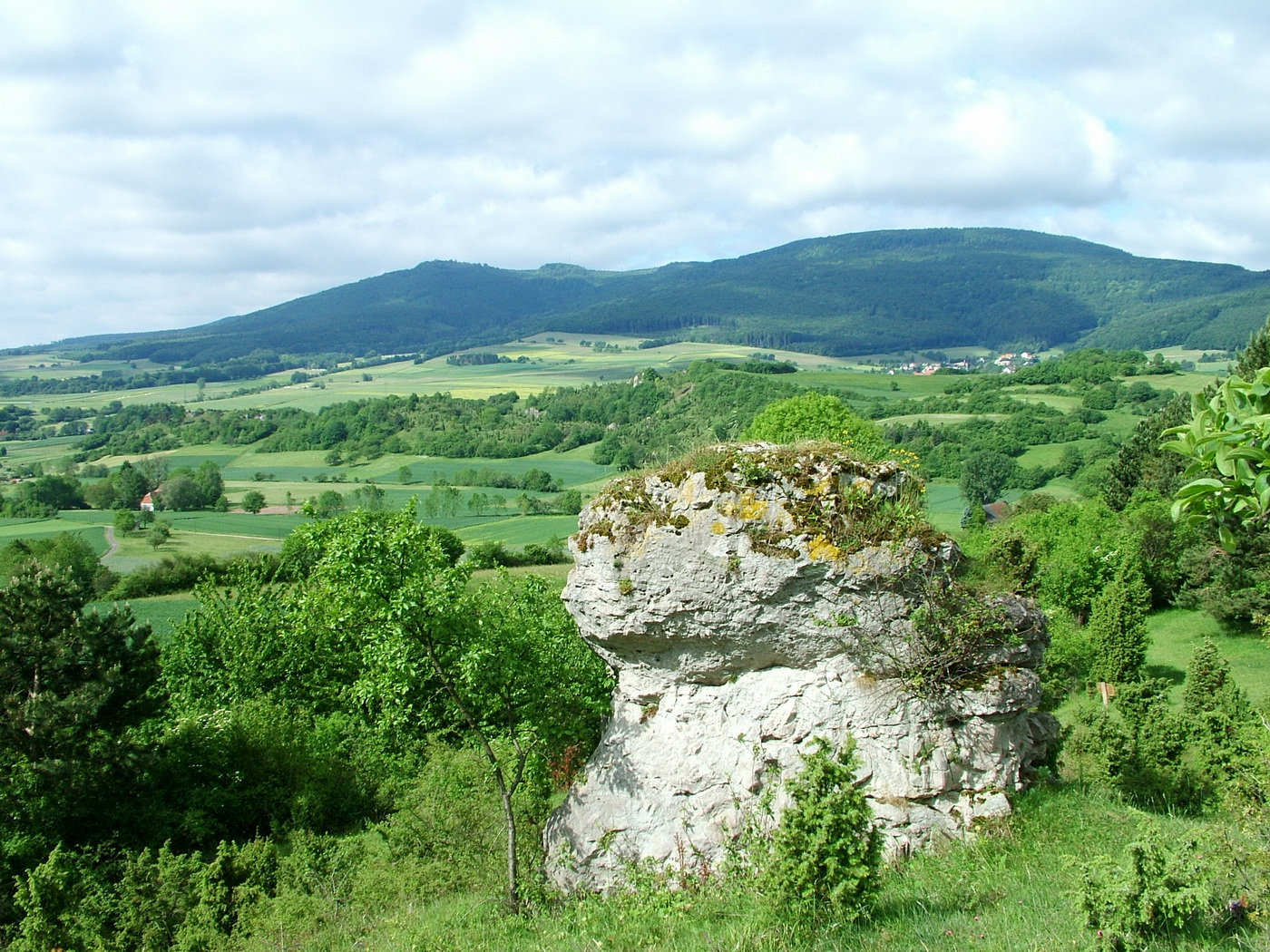 Mother Hulda is one of the few figures who appear as a figure in both fairy tales and legends in the Grimm brothers' work. In their "Children's and Household Tales" (UNESCO Memory of the World Programme No. 24), Mother Hulda lives in the typical Neverland of fairy tales. The legend of Mother Hulda, by contrast, is set on the Hohe Meissner mountain massif (753.6 metres above sea level). "Mother Hulda's Lake", also known as the entrance to the "Otherworld", was described here as early as 1641. Today, a wooden sculpture reigns over this mythical central point of the Meissner massif and guards the entrance to "Mother Hulda's realm".
The idyllic mountain world of the Meissner massif, the nature reserve and the villages and towns provide an authentic setting for tracing the footsteps of this figure from legends and fairy tales.
Numerous places reveal why the region is regarded as the Grimm brothers' homeland. Wilhelm Grimm was confirmed on 13th April 1800 in Grossalmerode, a town which was known in the Middle Ages for heat-resistant ceramics. Jacob and Wilhelm Grimm found sanctuary in Witzenhausen, one of Germany's smallest university towns, when they were forced to leave the Kingdom of Hanover in 1837.
The annual fairy tale week in Bad Sooden-Allendorf pays homage to the Grimm brothers' world-famous fairy tales, which are produced and presented in the town in a wide variety of ways.