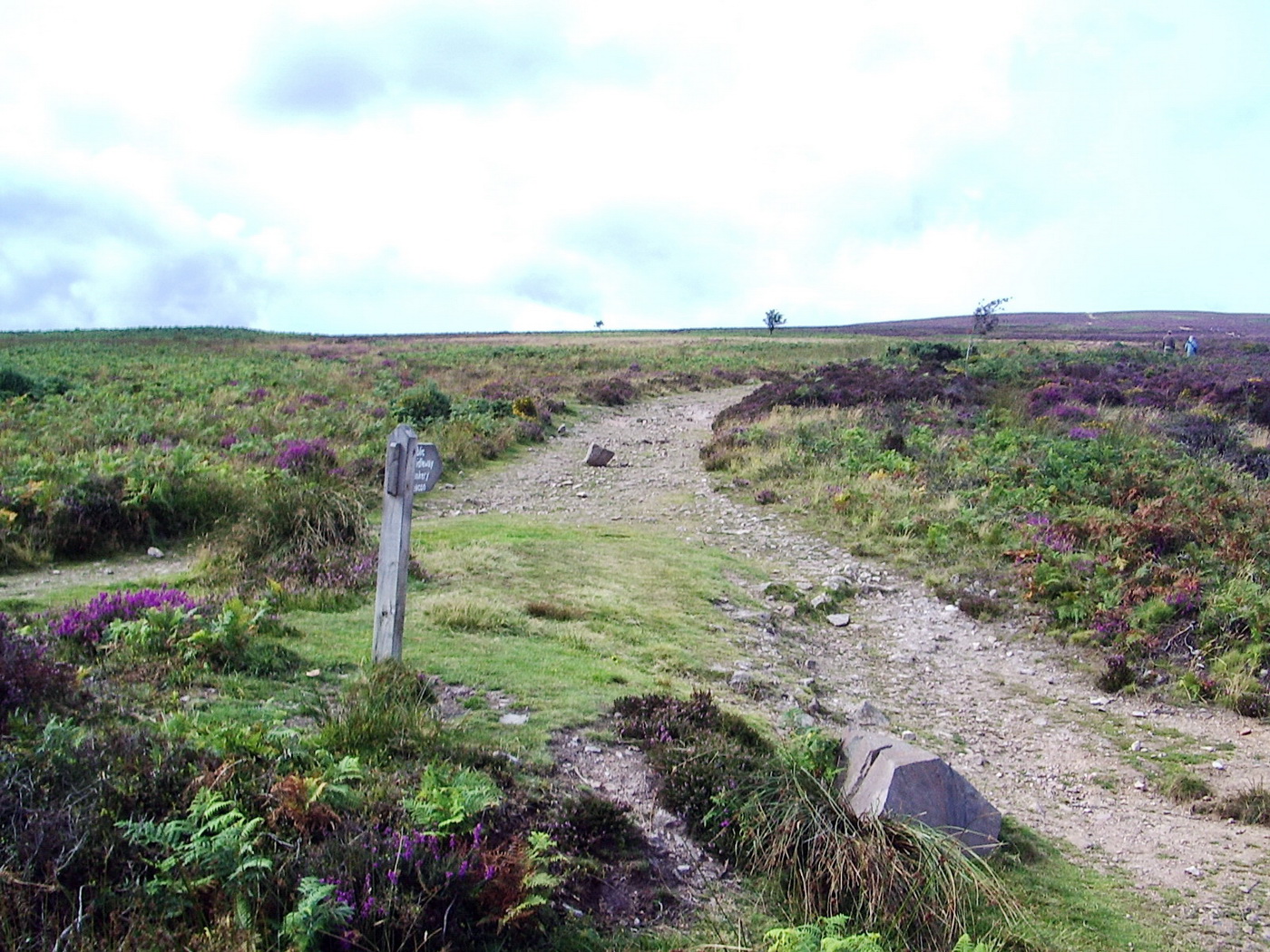 At 519 metres (1705 feet) above sea level, Dunkery Beacon is the highest point in Somerset and views from the top are breathtaking. It is a landmark visible over a wide area, easily recognised by the large cairn which was built when the Beacon was acquired by the National Trust in 1934.
On a clear day, looking north, from the beacon you can see across the Bristol Channel to Wales, and maybe catch sight of the Brecon Beacons fifty miles away. You should also be able to see the ridge of the Quantock Hills, where Wordworth and Coleridge once walked, and catch a glimpse of distant Dartmoor in the far south west.
The Exmoor landscape has evolved over many millennia to take the form of the landscape we see today and think of as 'natural'. Before the arrival of the hunters over eight thousand years ago, the higher slopes were covered with ancient oak forests. Many centuries of cultivation have changed this landscape forever and created the sweeping moorland we see today.
Exmoor is a great place to explore, whether you are a walker, a rider or a cyclist. As well as the beautiful slopes of the open moorland – spectacular when the heather is in bloom – there are also deep, wooded valleys and a rugged coastline waiting to be discovered. The moor also has fascinating ancient monuments to see, like Tarr Steps, and a wide range of wildlife, including red deer and, of course, Exmoor ponies. There are many interesting places nearby – particularly worth a visit is the medieval town of Dunster with its stunning castle built by the Luttrell family.