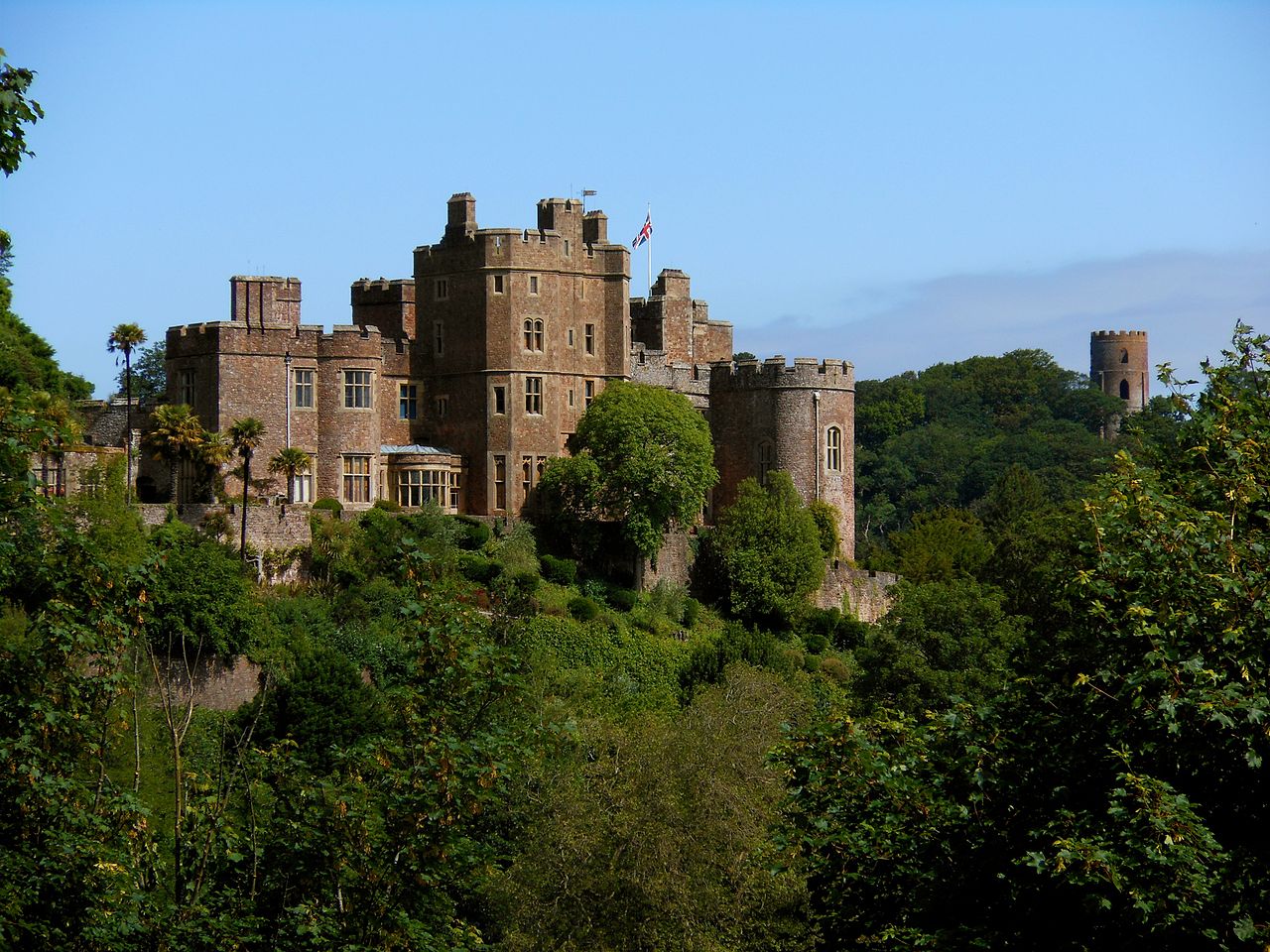 From its vantage point high above sea level, Dunster Castle dominates the landscape. Framed by nothing other than trees and the sky, it could easily be the setting of an escapist medieval romance. It is one of Somerset's most evocative castles.
Only two families owned Dunster Castle: After the Norman Conquest it was gifted to the de Mohun family, who then sold the castle to the Luttrell family, residents until the National Trust took over in 1976. Dunster Castle was remodelled to the latest fashions over its exciting life, at one point even being ordered demolished by Oliver Cromwell for its role in the Civil War. Luckily the soldiers that carried out the orders demolished only the outer defences. Between 1868-1872, Colonel Francis Luttrell had the castle restored in a neo-gothic style by the famous architect Anthony Salvin, one of the leading architects of his day. The main living quarters of the castle represent and interpretation of what the Victorian architect thought that a medieval castle should be like.
It is possible to see the entire history of the castle from the fragments that survive from each period. Highlights include a thirteenth century gatehouse, a magnificent staircase and fine plasterwork ceilings from the 1680s and the startling remodelling of the exterior in the late nineteenth century.
The castle is set on a natural mound on the edge of the River Avill and dominates the local countryside. Certain rooms in the castle provide picturesque views across the Bristol Channel toward Wales. A short stroll to the planned medieval market town of Dunster, established at the gateway into the castle reveals a well preserved street pattern with the famous 17th century Yarn Market building at the top end of the street. The Castle also has its own extensive gardens and terraces with some fine specimen trees, including palm trees and the national collection of Strawberry trees, Dunster serves as a perfect stopping point on the way to the nearby sea-side town of Minehead or as base to explore Exmoor and north Devon.